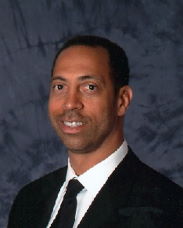 Dr. James Peace, MD is a nationally recognized, board certified, Ophthalmology Specialist located in Los Angeles, CA. With over 25 years of experience in the medical and research field. Dr. Peace's primary research interests and specialties include glaucoma and pharmacologic glaucoma management, cataract and retina surgery. Dr. Peace has current and past affiliations with the areas finest hospitals, including Cedars-Sinai Medical Center, U.C.L.A. Jules Stein Eye Institute and Olympia Medical Center. He received his medical degree from the University of Carolina at Chapel Hill School of Medicine, interned at UCLA Hospital and completed his residency at the prestigious, University of Illinois.
Dr. Peace also is an associate professor of ophthalmology at UCLA. With a reputation earned for achieving outstanding results, Dr. Peace has taken his outstanding practice and reputation and implemented research studies to potentially help his patients and people within the community with these new studies and forms of treatment. His goal is to create new positive results in the field of Ophthalmology.Dr. Peace is the founder and Medical Director of the United Medical Research Institute located in Inglewood, CA. United Medical Research Institute was established in 2000 and has conducted more than 130 studies with experience in the following areas, Dry Eye Syndrome, Glaucoma, Diabetic Eye Diseases, Infusions, Optical Devices, Healthy normal subject trials, and many more.
UMRI's board certified Ophthalmologist has expertise in Phase 1 thru 4 first in human (FIH) early phase research. We specialize in Phase 1 FIH studies.